버지니아 페어팩스 Mosaic District에 위치한 Cheesetique
https://www.cheesetique.com/location/mosaic/
이곳은 egg sandwiches와 French toast, grilled cheese과 같은 평범한 브런치 메뉴를 비롯하여, 이곳만의 특색있는 브런치 메뉴가 있다. 브런치는 주말 10시부터 3시까지.
이곳에서 간단한 브런치를 먹고 Angelika theter 에서 푹신한 의자에 앉아 영화 한편 보면 어떨까?
https://www.angelikafilmcenter.com/mosaic/cinema-info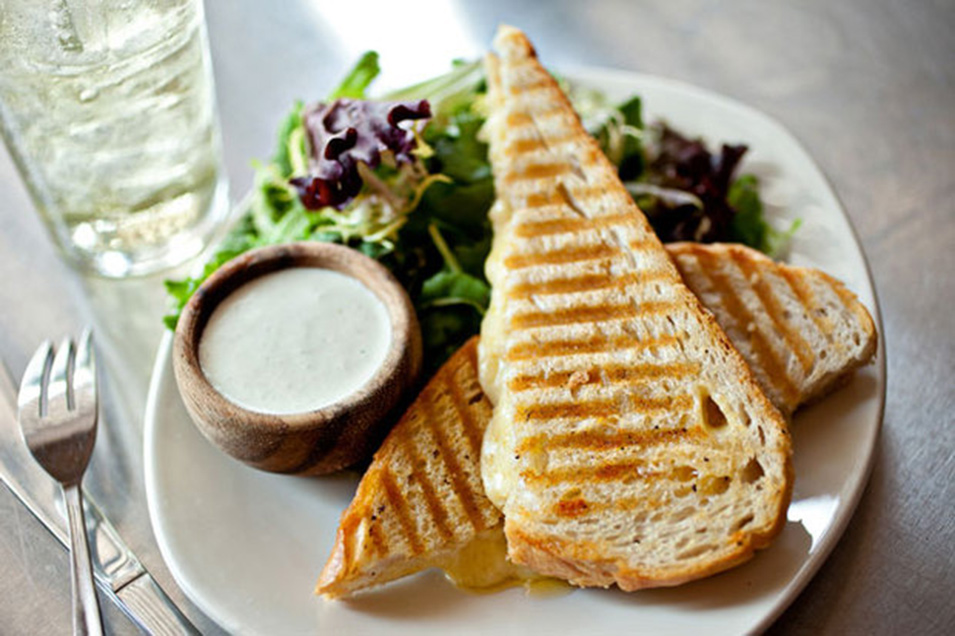 Cheesetique 브런치 메뉴
THE CLASSIQUE

Two over-easy eggs*, applewood smoked bacon, home fries, sourdough toast.

OOH LA LA FRENCH TOAST

Sliced baguette topped with cinnamon butter, sweetened berries, and a side of maple syrup.

MONTIQUE CRISTO

Our take on the original is stuffed with Tasso Ham and Morbier , battered and deep fried. A side of seasonal jam balances this massive, savory sensation.

QUICHE DU JOUR

Ever-changing and ever-delicious. Ask your server for today's recipe.

PORK HASH

Slow-roasted pulled pork, potatoes, and peppadew peppers topped with a runny egg.*

GREEN EGGS & HAM

Pesto eggs* served on a toasted english muffin with Tasso Ham and our house-made cheese sauce!

ALL-DAY BREAKFAST SANDWICH

Aged Cheddar, homemade bacon jam, and a runny egg* on a buttery grilled Croissant. It's delicious morning, noon and night!

GROWN-UP GRILLED CHEESE

Our signature sandwich is made with a heap of artisan Prairie Breeze Cheddar melted to perfection on grilled sourdough. Get tomato soup as a side for $3 and dip away!

GRILLED PIMIENTO CHEESE

Our spicy blend of Adam's Reserve Cheddar, Dragon's Breath , Dubliner & pimientos will leave you begging for more.

ARUGULA & WARM GOAT CHEESE SALAD

Arugula, fresh pears, and spiced walnuts, topped with a baked Chèvre medallion.

'TIQUE CHEESESTEAK

Tender slices of sautéed flank steak, creamy Italian Taleggio & punchy garlic aioli on ciabatta.